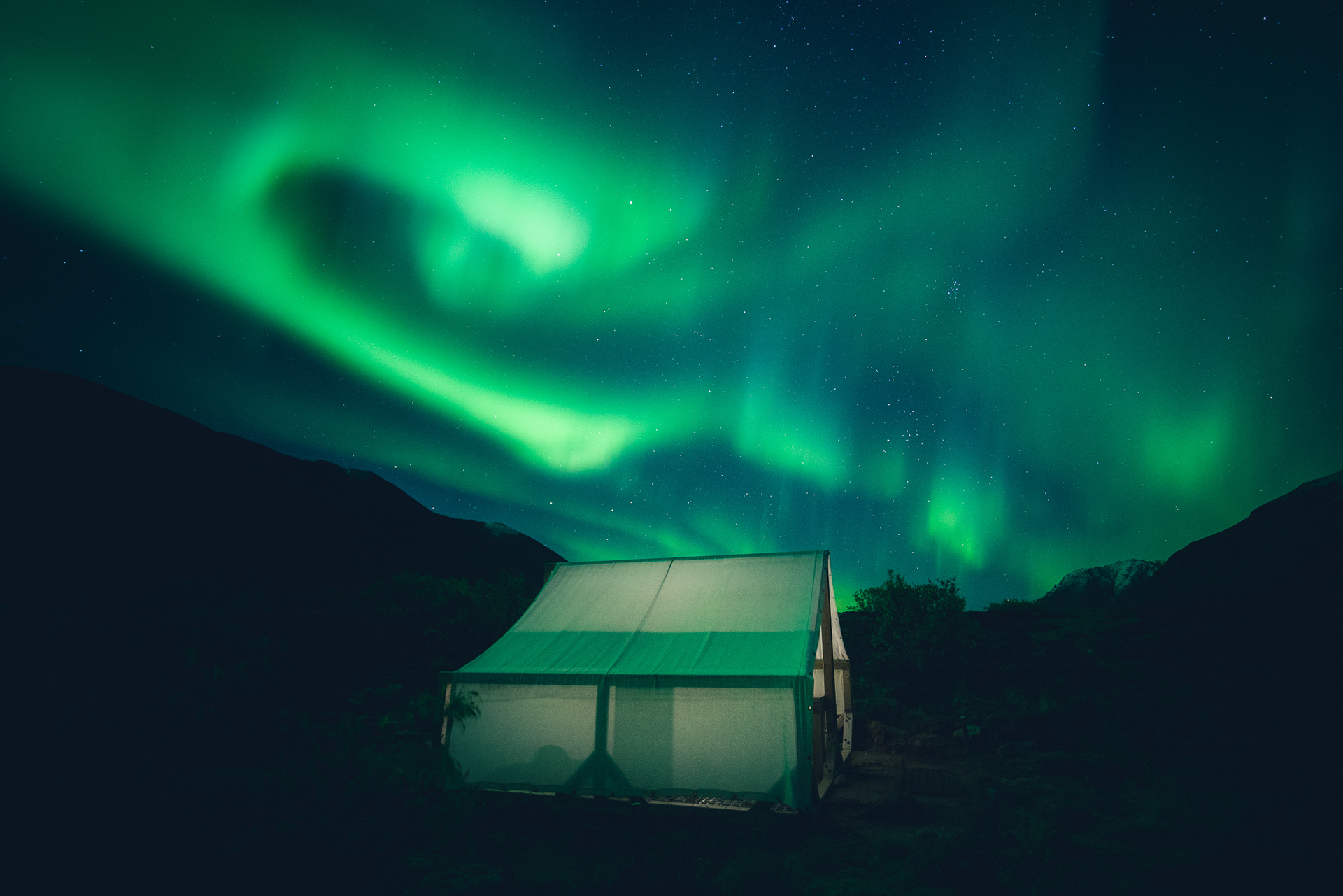 YUKON TERRITORY
PHOTO TOUR
2020 TOUR DATES
TO BE ANNOUNCED JANUARY 2020
Trip pricing information available at this time
Pick up & drop off from Whitehorse Airport (YXY)
ACTIVITY LEVEL
9/10 for person of average physical fitness
This week-long photo tour in Tombstone Territorial Park, known as being The Patagonia of Canada, is designed to take you to some of the parks most beautiful locations, including Talus, Divide and Grizzly Lakes. During the tour, you will stay in beautiful local accommodations as well as have the opportunity to fall asleep under the stars (and fingers crossed, northern lights) while camping and hiking throughout the park's rugged, mountainous backcountry.
The small group size of each tour (six, including myself) will allow for a more intimate experience than larger, more expensive group tours. This trip is suitable for various levels of photography experience, from beginners to well-experienced photographers looking for that new technique or trick to help elevate their body of work. Throughout the trip there will be opportunities to focus on specific areas of photography you are most interested in developing further (night sky, long exposures, portfolio development & more). This tour will be a great opportunity to devote time to learning added photographic techniques from the initial idea to the final print, and all required steps in between.
Frequently Asked Questions
What is the activity level required for this tour?


This hiking trip will be physically demanding, a 9/10 activity level.
Be prepared to hike up to 15km daily with up to a 50 pound pack while going uphill,
across uneven surfaces and sometimes through snow.



What is included in the tour price?


On-location photo guidance, hiking guiding services, all car travel within Yukon, two nights roofed accommodation pre-hike, helicopter drop in Tombstone Territorial Park, all camping permits and fees, five nights in tents (provided as needed), two nights roofed accommodation following the hike, post processing guidance and all meals/trail snacks for Tombstone backcountry hike
(majority of the trip).
What is not included in the tour price?


- Your flights or other means of travel to Whitehorse, Yukon Territory
- Any food outside what is already provided (nutritious plant-based food)
- Travel and medical insurance (highly recommended)
- Personal alcohol consumption
How do I get to the tour's starting point?


(Whitehorse, Yukon Territory, Canada)
Whitehorse (YXY) is accessible
via daily flights from across Canada and beyond.
What will the weather be like?


In Yukon in the fall, no day of weather is ever guaranteed. Things can, and will change quickly from a mild sunny day to a rainy or snowy one in the span of minutes. Please be prepared for temperatures between -15°C and +15°C as well as rain, fog and even snow in the Tombstones.
Will there be wildlife?


While wildlife is never guaranteed... I have seen moose, bears
and bald eagles in the areas we will be visiting on this tour.



What should I bring with me for this trip?


A DSLR or mirrorless camera
Wide angle lens for night photography (24mm or wider)
Standard or telephoto lens (24-70 or 70-200mm)
Extra camera battery
Carbon fibre tripod
Hiking boots with ankle support
60-80L hiking pack with rain cover
Thermarest & packable sleeping bag (rated to -10°C)
Multiple pairs of spare hiking socks
Thermals, gloves, warm hat
Hiking poles for support on uneven terrain
Compass or GPS device (optional)
Rain pants and jacket
Sunscreen + bug spray
Headlight



Have additional questions or want to reserve your spot on this tour?


Contact me directly via email at jake@imagesofcanada.agency
with any additional questions you may have.
I look forward to hearing from you!